Industrial Ethernet switches for industrial network solutions
The Westermo range of industrial Ethernet switches are designed for use in harsh environments and allow you to build cost-effective, reliable, secure industrial networks. Whether you require an unmanaged switch for a point to point link, a managed switch for redundancy or a layer 3 switch for network routing, our extensive range of industrial Ethernet switches and knowledge of the various standards used in train, railway, energy, utilities and road applications means we have the ideal solution, regardless of the environment.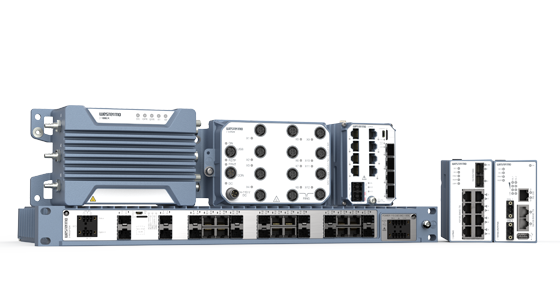 Extend your network far beyond the normal limits of Ethernet
The Westermo Wolverine series of industrial Ethernet extenders allow cost-effective Ethernet networks to be created over long distances, at high data rates. The SHDSL technology employed makes it possible to reuse many types of pre-existing cabling which in turn can lead to considerable financial savings. With support for multidrop networks, redundant rings, legacy serial connections and layer 3 routing functions, our range of Ethernet extenders can meet any demand your application requires.